Our intercom systems are suitable for both residential and business premises.
They can cover up to 100 individual units - such as for a apartment building.
Or can be used directly to a single location like a reception or concierge:
Not only just for security reason this can also ensure you can:
Monitor Time and Attendance

Have accurates Roll Call records if there was a fire
Be able to account for peoples movements
Restrict parts of the site to just those with clearance
Our Audio/video Intercom Systems offer the perfect, modern day solution for door entry security. We can install a quality, easy to use door access system that will give piece of mind and play a key role in the security of any property.
Audio Intercom
Nice and simple and as popular as ever, Straight forward audio intercom/access control is a cost effective way to ensure access security to any property. Basic packages starting from £395 (+vat)
Integrate video intercom system with your entertainment systems such that the intercom camera image of your guest appear automatically on your TV, and any nearby wall mounted touch screen, a chime sounds throughout your multi zone music system, then you can converse with your visitor via a nearby intercom station and release a door or garage door by a simple touch from your TV, wall mounted touch screen, iPhone, iPod or iPad interface.
In-home intercom system allow you to communicate between rooms throughout your home or page the entire house at dinner time.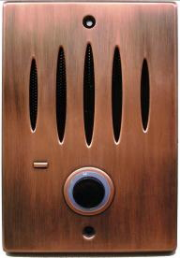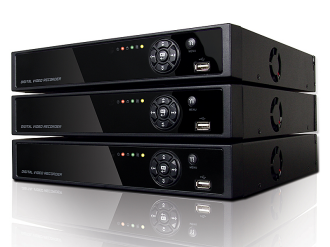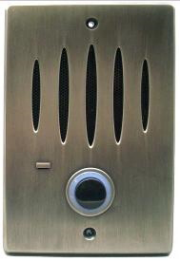 ATD CCTV Installers offers various video intercom systems suitable for single family systems, apartment systems, condominium systems, and office systems (also known as multi dwelling units or MDU systems). Our video intercom system can support up to 512 residential units that share a few entry access points.